"The Story Of Inc" is an epic space fantasy that centers around a man and his robot trying to survive on an almost waterless desert planet. Their lives get turned upside down when they come across a giant alien artifact that provides plentiful water, and a society that's built a settlement nearby who are not interested in sharing the resource.

For Fans Of: Star Wars, Star Trek, Dune, Babylon 5, Halo, Destiny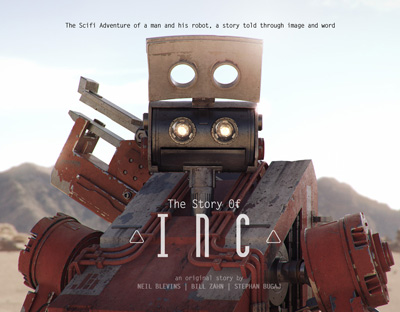 The first release in the Inc universe was the 168 page Narrative Artbook "The Story Of Inc", which was released in 2017 after a highly successful Kickstarter campaign, but there's plenty more of the universe to explore...

Watch the Book Trailer...