Soulburn Shorts
Here's some short films and teasers I've made for personal projects.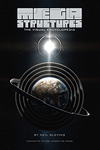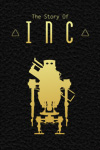 Pixar Animation Studios
At my 16 years at Pixar Animation Studios, I have worked on the following films, either doing visual development, environments, digimatte or fx.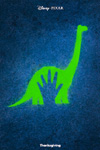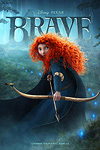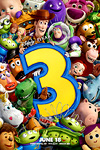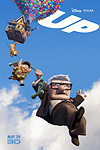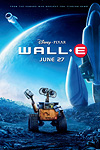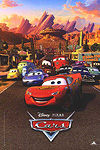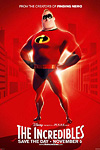 Shorts: Lou - Battlesaurs - Day And Night - Cars Toons: Mater PI - Cars Toons: Moon Mater - Cars Toons: Tokyo Mater - Mater and the Ghostlight - Jack Jack Attacks - Tempi

Feature Films Pitch: The Good Dinosaur Prepro - Osix - Coco Teaser

TV: Incredibles Promo - Cars Promo - Carsland Commercial - Toy Story 3 Promo - Finding Dory Promo

Ride Films: Nemo & Friends SeaRider (Tokyo Disney) - Turtle Talk

Had the chance at Blur Studio to work on many Film, TV and Commercial projects.

Feature Films: The Chosen Ones, One Tu Three Productions - Frank McKlusky, CI, Universal Pictures
Feature Films Pitch: MindBridge Alien Reactor Room, Blur Studio
Ride Films: 7th Portal Ride Film, Stan Lee Media - 7th Portal Preshow, Stan Lee Media - Batman Ride Film, Warner Brothers

Ride Films Pitch: Out Of Time, Blur Studio
TV: WBKids 1, WB Kids - SciFi Chain Reaction, SciFi Channel - Pioneer DVD Tornado, Pioneer - MegaRig, Mattel - WBKids 3, WB Kids - SciFi Scinema, SciFi Channel - SciFi Sciology, SciFi Channel - My Simon Commercial, mysimon.com - Pokemon, Pokemon - NBCi Test, NBCi - Xeon Spot, Intel - WBKids 4, WB Kids - Spiderman Toy Commercial, Toy Biz Inc. - Power Rangers Jungle, Bandai - Cyclonians Junkworld, Bandai
Corporate: Integraph Promotional Short - Mentor, Mentor Graphics

Corporate: Splutterfish

Episodic: Go Go Cory Carson, Kuku Studios - Paper Girls

Episodic Pitch: Skyborn, Jim Henson Company
Feature Films: The Devil's Rejects
Short Films: Soulburn Development - Smash
Web: Greg School Shkadov Thrusters - Blumhouse Productions